2022-09-01
Announcement EC23
The 36th European Championship
Baltic Cup
European Cup


5th - 10th February 2023
| | |
| --- | --- |
| Venue: | The Netherlands or best ice conditions elsewhere |
| Reserve venue: | Sweden, Poland |
| Arranged by: | IMXVRIYRA / Monotype-XV Nederland |
Please see this page for all detailed information.
2022-02-09
Winners EC2022
European Championship 2022 organized by Poland, races in Lithuania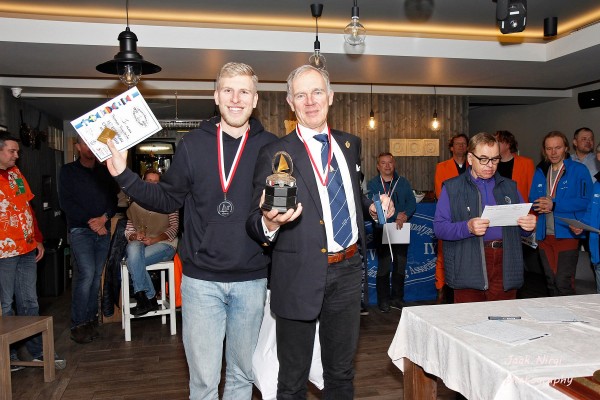 European Champions 2022 - Bernhard Rost and Thomas Tennström (results)
Click here for details, results and media.
1943-09-09
Iceboating when it is at the very BEST
The Monotype-XV iceyacht is the only 2-seated iceyacht in Europe today that regulary arrange European Championship. Maximal speed is 130-150 km/h and the iceyacht is very very nice to sail and compete with. The class is more or less active in the following countries: Russia, Estonia, Latvia, Lithuania, Finland, Sweden, Netherlands, Germany, USA and Poland.