2023-08-29
Announcement EC24
THE 37th EUROPEAN CHAMPIONSHIP, International Open Swedish championship and European Cup Monotype-XV ICEYACHT 4th-9thFebruary 2024
| | |
| --- | --- |
| VENUE: | Sweden |
| RESERVE VENUE: | Estonia, Poland |
| ARRANGED BY: | Swedish Monotype XV Association |
See page here
2023-02-22
Int. Monotype XV Open Swedish Championship regatta March 18th – 19th 2023
to Stockholm Ice Yacht Club
Int. Monotype XV Open Swedish Championship regatta March 18th – 19th 2023.
Reserve dates: 25-26/3 2023
Venue: final decision on March 16th at the latest.
Possible venues: Lake Fysingen, Lake Siljan, Rättvik or Lake Storsjön, Sandviken
Arranged by: Stockholm Ice Yacht Club
PROGRAM:
March 18th at 10:00 hrs Registration. At about 11:00 hrs first start.
March 19th at 10:00 hrs first start. No start after 14:30 hrs
Rules/sailing instructions: Standard sailing instructions
The instructions are found here.
Race Officer: Ulf Torberger
Liabilty: All sailors sailing on their own risk without any liability on the arranger.
Notice of participation to: bernhard.rost@telia.com
Starting fee: SEK 300.- to be paid on site.
---
2023-02-13
Winners EC2023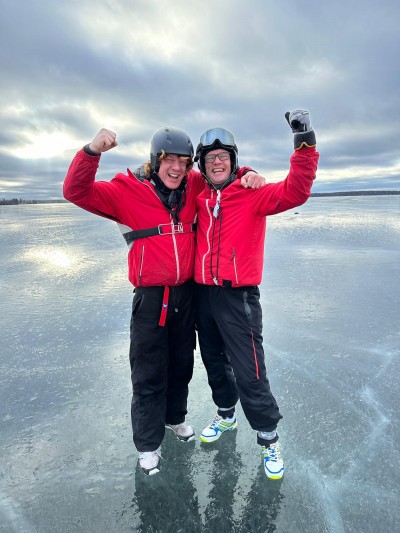 European Champions 2023 - H31 Bouw van Wijk / Wiebe de Witte (results)
2022-09-01
Announcement EC23
The 36th European Championship
Code-Zero Cup
European Cup


5th - 10th February 2023
| | |
| --- | --- |
| Venue: | The Netherlands or best ice conditions elsewhere |
| Reserve venue: | Sweden, Poland |
| Arranged by: | IMXVRIYRA / Monotype-XV Nederland |
Please see this page for all detailed information.
2022-02-09
Winners EC2022
European Championship 2022 organized by Poland, races in Lithuania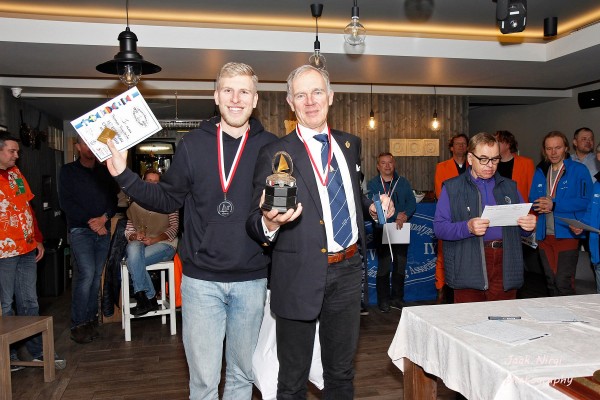 European Champions 2022 - Bernhard Rost and Thomas Tennström (results)
Click here for details, results and media.
1943-09-09
Iceboating when it is at the very BEST
The Monotype-XV iceyacht is the only 2-seated iceyacht in Europe today that regulary arrange European Championship. Maximal speed is 130-150 km/h and the iceyacht is very very nice to sail and compete with. The class is more or less active in the following countries: Russia, Estonia, Latvia, Lithuania, Finland, Sweden, Netherlands, Germany, USA and Poland.